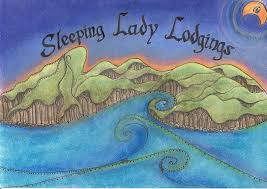 Our website is being revamped and will be back online soon..
In the mean time please contact us on the following details:
We're happy to chat with you about our lodgings & your holiday!
During office hours you can contact us by phone or send an email.
Office Hours: 9am-3pm in Winter & 8am-8pm in Summer.
Email: info@sleepinglady.co.nz
Phone: 0064 07 8257873
Fax: 0064 07 8257573
Physical Address: 5b Whaanga Road, Whale Bay, Raglan, New Zealand
Mailing Address: 5b Whaanga Road, R.D.3 Whale Bay, Raglan 3297, Waikato, New Zealand
If you're seeking more information on our affiliated products you can also visit the following websites for further information.
Raglan Surfing School: Surfing Lessons, Surfing Packages, Surfing Rentals
Wahinemoe: Sunset Harbour Cruises and Extraordinary Charter Houseboat Accommodation
Raglaneels: The Raglan EELS programm offers visitors a unique, fun and interactive Raglan experience with a focus on sustainability and enjoyment of the outdoors.
Surf Dames: Women's Surf Retreats
Karioi Lodge: Surf Camp & Backpackers